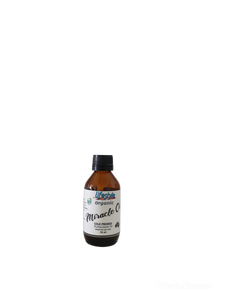 Energy of Life
100% Natural. Alcohol-free. No side effects.
SUFFERING FROM NEGATIVE EMOTIONS, PAIN, OR SKIN PROBLEMS?
The Miracle Oil a mixture of several Organic medicinal Herbs plants Balance Your Body, Mind, and Soul
WITHOUT USING HARSH CHEMICALS OR EXPENSIVE MEDICAL PROCEDURES
What is in this Miracle Oil formula that is restoring health, life, and joy for thousands of people worldwide?
The leaves, stems, roots, and flowers of plants from Southeast Asia and East Asia are added to the process of production of Miracle Oil. In this way, their beneficial effects are available to everyone that uses the oil.  
There are two interesting philosophies in the selection of these several different organic herbs:
• The philosophy of "The 5 Sections of the Tree of Life" means that every part of a tree, from roots, trunks, leaves, flowers, and fruits, must be synergised
• The philosophy of "Two Natural Elements" revolves around water and fire. These two elements of the universe also form part of the process in producing the Miracle oil
Several other ingredients are also used to make the oil base, including coconut oil and some combinations of essential oils, blended as traditional herbal medicine recipes passed down all the way from Southeast Asia and East Asia Kingdom times.
How does it work?
Miracle Oil activates the body's own energy production, or 'Chi,' in a natural way; bringing the body into balance and strengthening health. Chi is, according to ancient Chinese medicine, the life energy flowing in the human being, keeping all systems and organs in good function. 
100% POSITIVE ENERGY means 100% HEALTH
Chi energy improves metabolism, concentration, self-confidence, organ performance, blood circulation, natural activation of enzymes, hormones, and the immune system, generates beneficial body heat, and even contributes to improved moods and emotions in humans. With full Chi energy, people are better able to cope with stress and achieve their life goals.
The Remedying Benefits of the Ingredients:
* Psychosomatic Disorders, By providing emotional balance for the user and easily neutralising negative emotions like insomnia, stress, depression, anxiety, disappointment, or feelings of guilt.
* Body Pains, Brings back the body to its optimal shape for any physical activity while simultaneously stimulating all organs for optimal functionality and boosting up its life energy.
* Problems with Skin, Doing detox, and improving your body's skin texture. Thanks to the pure power of nature and the absence of chemicals the regeneration process is dramatically faster and joyful. 
Miracle Oil - The Best For Your Well-Being
Miracle Oil naturally helps in overcoming more than 50 health problems, such as gout, rheumatism, tingling, joint pain, Ear Infections, hallux, sprains, insomnia, waist pain, neck tension, nerve clamp, arthritis pain, muscle pain, swelling, muscle cramps, bruises, indigestion, constipation, haemorrhoids, flatulence, cough, flu, fever, vertigo, headache, travel sickness, low sexual vitality, fertility, menstrual pain, irregular menstruation, cysts, myopia, enuresis, dental pain, all types of allergies (food, dust, aroma, environment, cold, etc.), all types of injuries (burns, blood, ulcers, diabetes wounds), itching (mosquito bites, animals, acne), fat, cellulite, stress, depression, psychotic disorders, post-surgery treatments, etc.
MIRACLE OIL HELPS WITH PSYCHOSOMATIC DISEASES - Miracle Oil helps the modern person to better cope with stress in everyday life and provides emotional balance for the user, supporting the avoidance of stress-related physical and psychosomatic symptoms in people who use Miracle Oil.
'Psychosomatics' is a mental disorder that can also cause physical problems. Negative emotions like stress, anxiety, disappointment, or feelings of guilt are the main cause of this mental ailment.

The most common complaints are usually heart palpitations, stomach problems, shortness of breath or malaise when breathing, muscle aches, tingling, insomnia, anxiety, stress, tense thoughts, and other mental disorders.

With a gentle light massage, the Miracle oil can help overcome psychosomatic disorders.